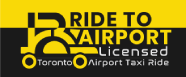 We may perdioaclly send promotional emails about new updates on our products, Special offers or other information which we think you may find interesting using your email address which you have provided.
From Time to Time, we may also use your information to contact you for market research purposes. We may contact you by Email, Phone, Fax or Mail.
We may use the information to customize the website/App according to your interests.
To contact via Email, facsimile, Phone or text messages, to deliver certain services or information you have requested.
Copyright @ 2023 Ride To Airport. All Rights Reserved.