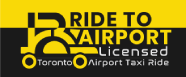 Sightseeing & Niagara Falls Tour
---
Book online to get a 15% discount
Why Niagara Falls Tour from Canada
View of Niagara Falls from Canada is a breathtaking view, actually better than from the USA. It's the most visited tourist stop. If you are planning for a visit to Niagara Falls than you have the best option to choose from the fleet available. We provide the best services when it comes to sightseeing and Niagara Falls Tours. Pre- Book the taxi to make sure that you can enjoy the tour to the fullest. Niagara Falls is approximate 130 KM away from Toronto. You can choose the taxi of your choice from the fleet to make sure you and your family are comfortable for long-distance travel.
Comfort traveling even for long-distance Niagara Falls
Clean Cars with the advance GPS system
Friendly and professional chauffeur
Door to Door services
Affordable Luxury vehicle
Comfortable Seats & Entertainment
Book your Pre Niagara Falls Tour with us and get various discounts available. Book Online or Call US Now!
Copyright @ 2019 Ride To Airport. All Rights Reserved.