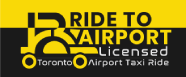 We have a very simple cancellation and refund policy.
Booking Policy
Urgent Limousine & Taxi bookings are also taken by calling at +1 (647) 551-6060
For booking through email please write us on (booking@ridetoairport.ca)
You can modify the start & end date without getting charge within 12 hours & should be communicated to us through call or email.
Online booking should be done 24 hours prior the actual travelling & avail 15% discount
Passenger has to pay arrival prearranged airport fee of $15.
Cancellation Policy
All cancellations should be made before the booking time and prior to vehicle dispatch. If you need to cancel a booking please contact on +1 (647) 551-6060
Cancellation Rules:-
All cancellation done 6 hours prior actual travelling should be done via phone call
In case the booking is cancelled 12 hours prior the pick time than 75% from advance will be refund.
In case the booking is cancelled 6 hours prior the pick time than 50% from advance will be refund.
In case the booking is cancelled in last 6 hours prior the pick time than 35% from advance will be refund.
No refund will be given if customer plan to cancel the booking post the journey starts.
No show by customer at pick time no refund will be given
Important Notes:-
In case the vehicle breaks down customer will be contacted and alternative arrangements will be done. If customer disagree than the refund will be process to customer.
In case of flight delay Taxi will wait for customer for an hour and if taking more than hour than arrangements will be done accordingly. So no need to worry about flight delay any more.
In case there is no flight delay or any communication from the customer about the delay than the cancellation will be done with 0% refund.
Taxi will wait for 15 minutes after reaching the destination without any extra cost, however, after 15 minutes there will be charge of $2.00 per minute. Note (we do not charge anything extra for flight delays waiting).
Refund policy
If you are eligible for refund based on cancellation and refund points mention above than refund will be processed within 10 days to the original source of payment done during taxi booking. In case any issue write us on info@ridetoairport.ca or call us on +1 (647) 551-6060
75% 12 hour prior
50% 6 hours prior
35% in last 6 hours
Copyright @ 2019 Ride To Airport. All Rights Reserved.