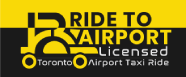 Pre Booking Airport Taxi
---
In early days booking a ride/ Taxi was a challenge, calling various Vendors, checking if they are available as per your desire time or if they are charging reasonable money. However, these days booking has become very easy, just book online.
Pre Booking Taxi saves your Time Money. Whether you want to book for a party, wedding or sight-seeing or flight to catch on time. The last thing any of us wants is to wait at home or hotel for your ride to come. We make sure that your ride is smooth & hassle-free after a long & tiring journey. We guarantee that your car will be at the airport or your door waiting for you on time.
Benefits of Pre- Booking Airport Taxi
Time-saving – Booking Taxi Beforehand saves time and Confirmed.
Saves Money – If you are a regular customer there are a lot of offers which you can avail
Freedom of choice – You can choose your desired time & place for the chauffeur to pick up
Reliability – If you are going to a town for the first time it is preferred to pre-book.
Convenience – Pre-booking taxi makes your vacation easier, Relax & Hassel Free.
Bargaining Free – Pre-booking avoid last-minute bargaining with the vendor as we get all details beforehand
Meet & Greet – Drive will meet you on time holding a sign with your name.
Planning a trip involves numerous activities like seek for the hotel & taxi of your own choice. If this preparation as not done correctly could lead to the disaster. Chances are very high that we miss out some important things which are important for the Trip. Poor arrangement may lead to flight miss. So it's very important to book the taxi to the airport in advance, so we have years of experience in it.
Copyright @ 2019 Ride To Airport. All Rights Reserved.